• Swinging Gates.
An automatic swinging gate is great for entry points with longer paths or driveways, where space is not an issue and where access is limited to a few times per day.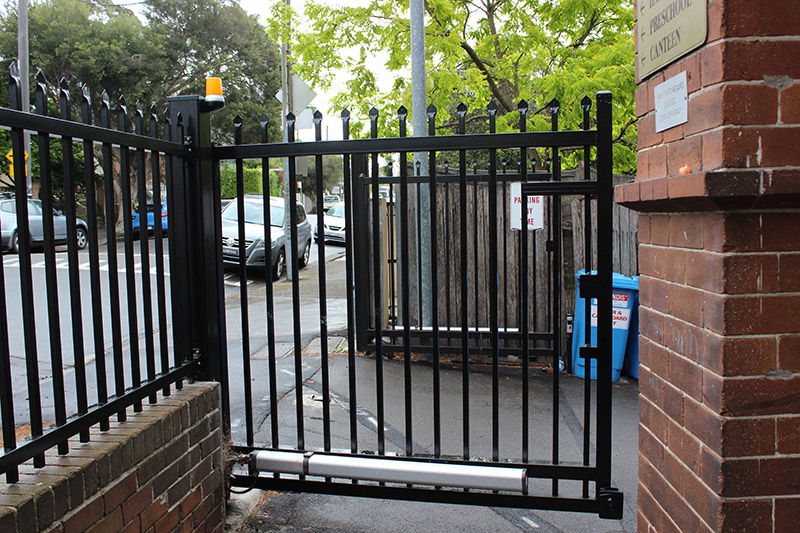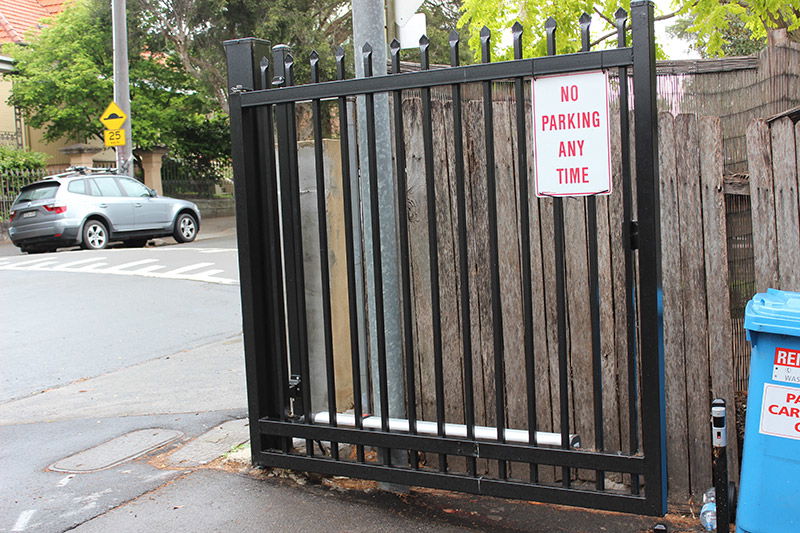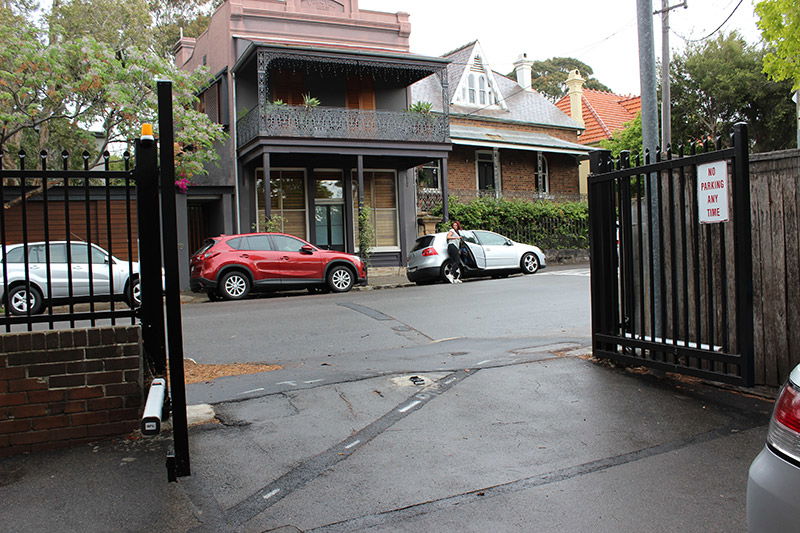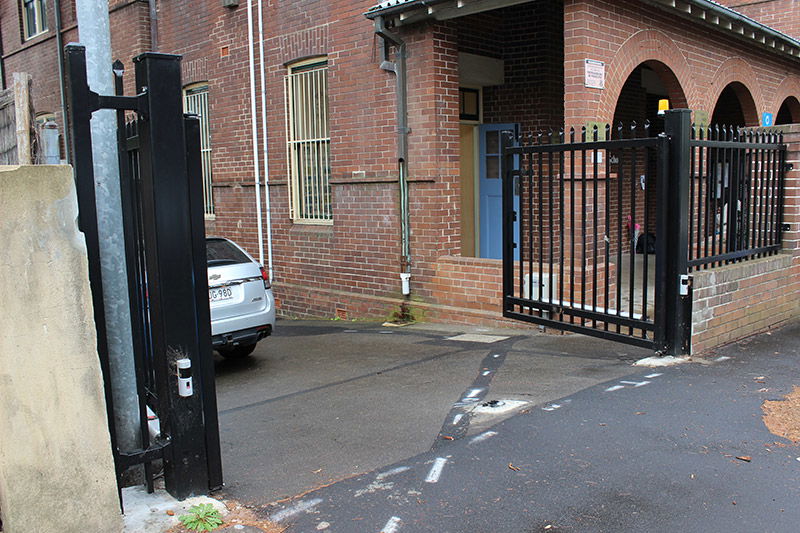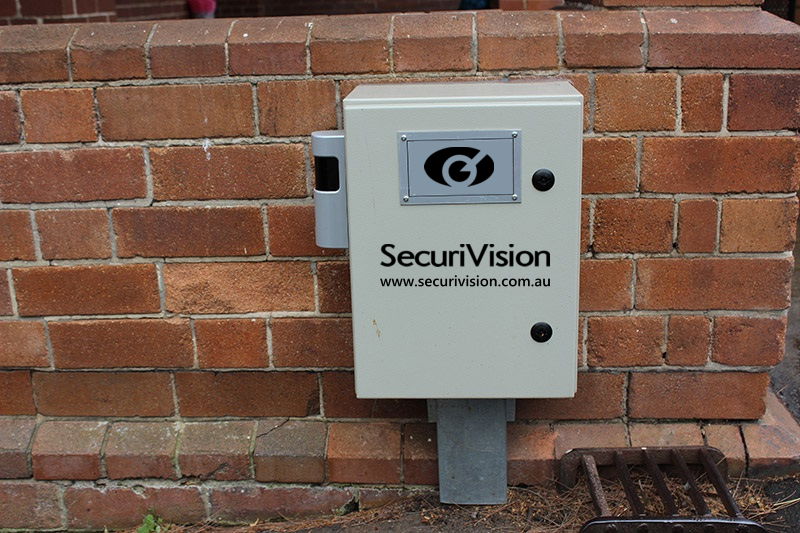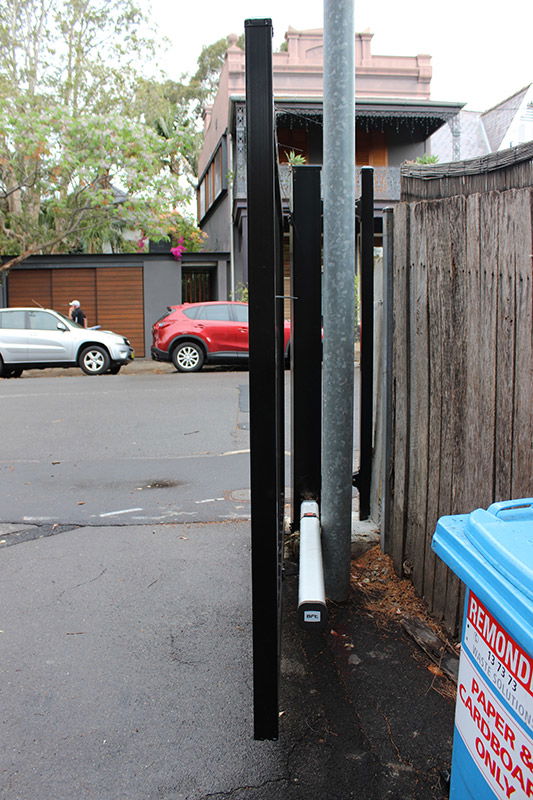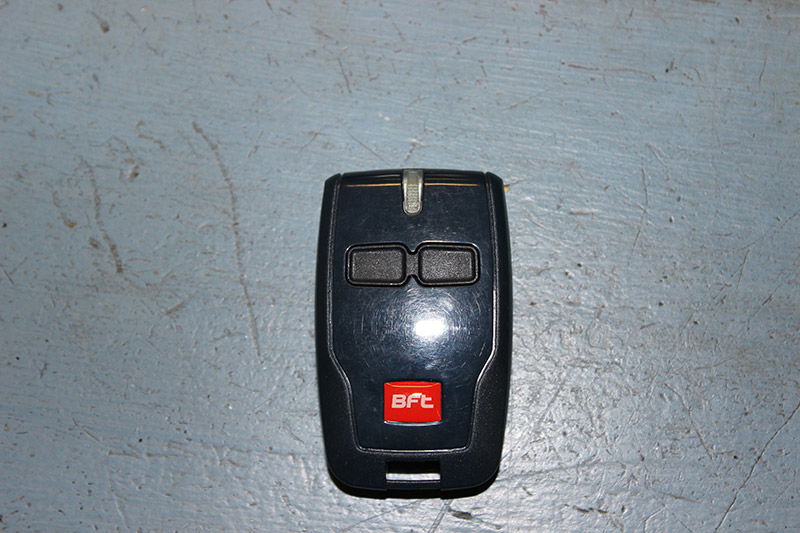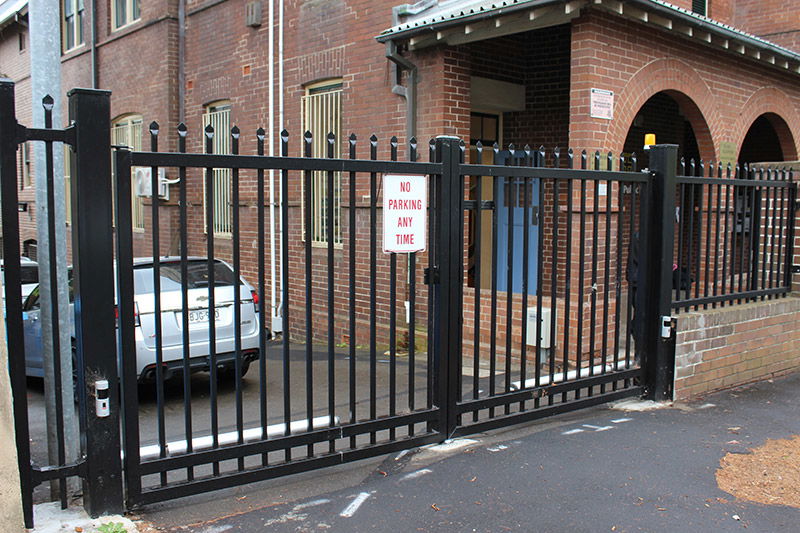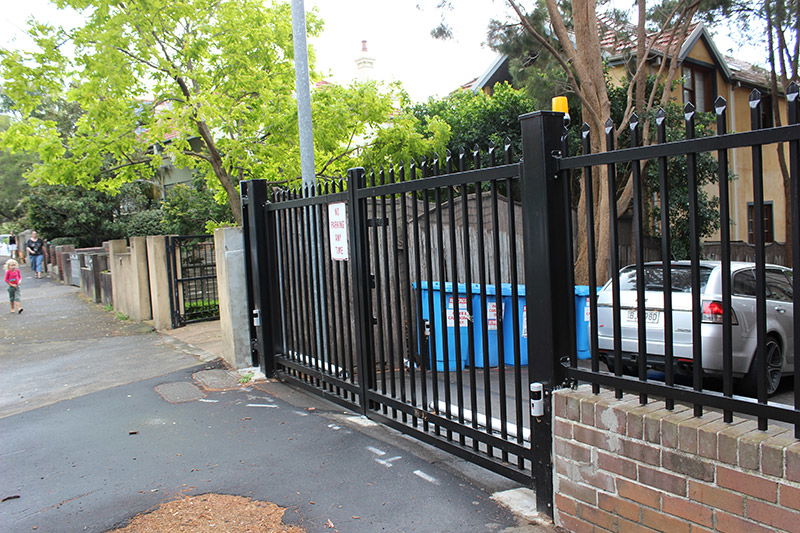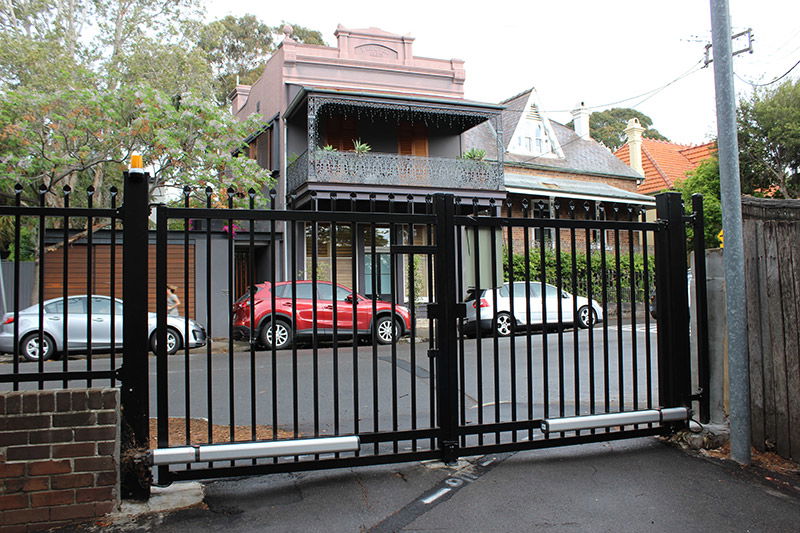 • Sliding Gates.
An automatic sliding gate is an automated gate powered by a motor which uses a remote control to open and shut. This gate saves on space by using existing fence lines, genuine good looks, and security. They are ideal for wider applications such as double driveways where space does not permit swinging double gates.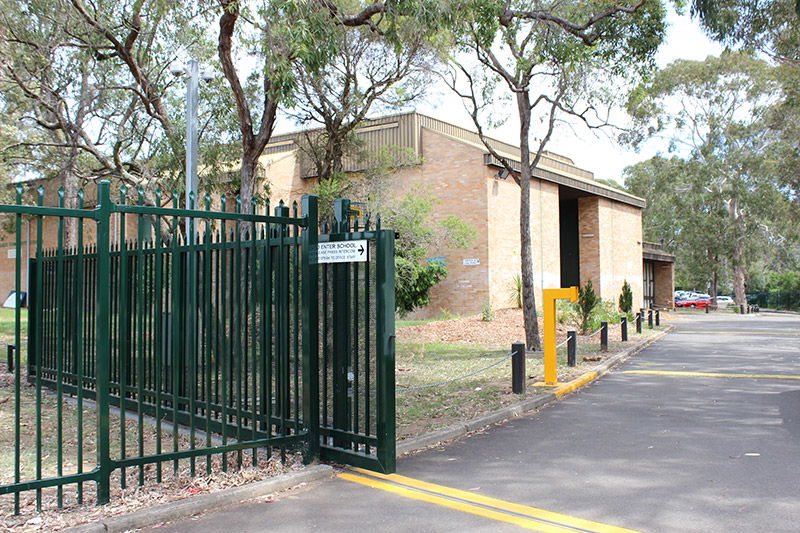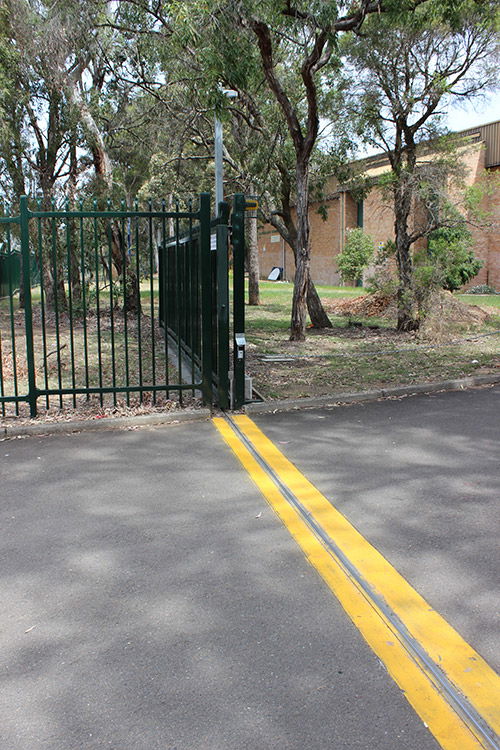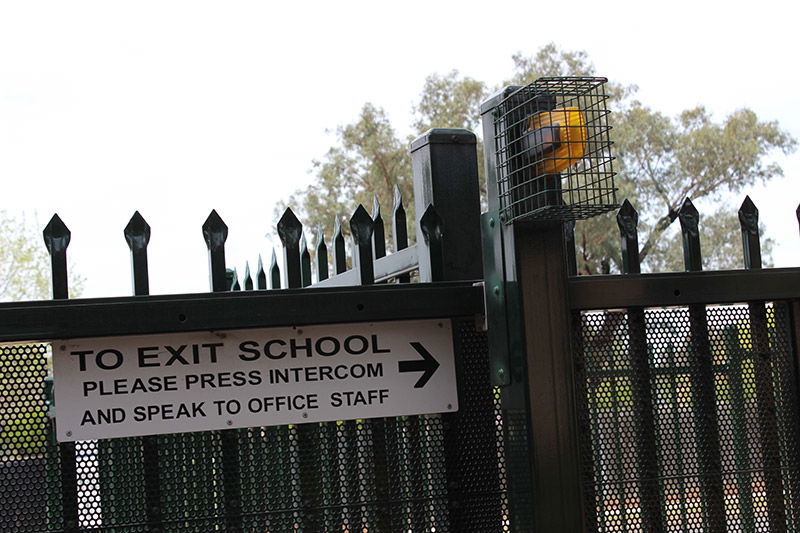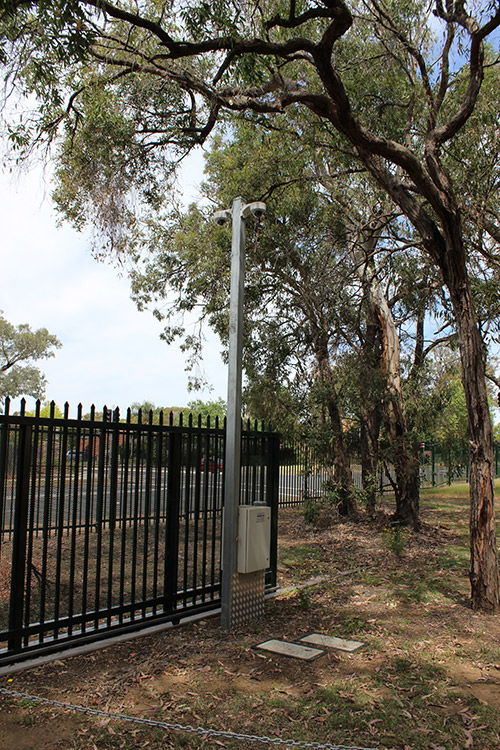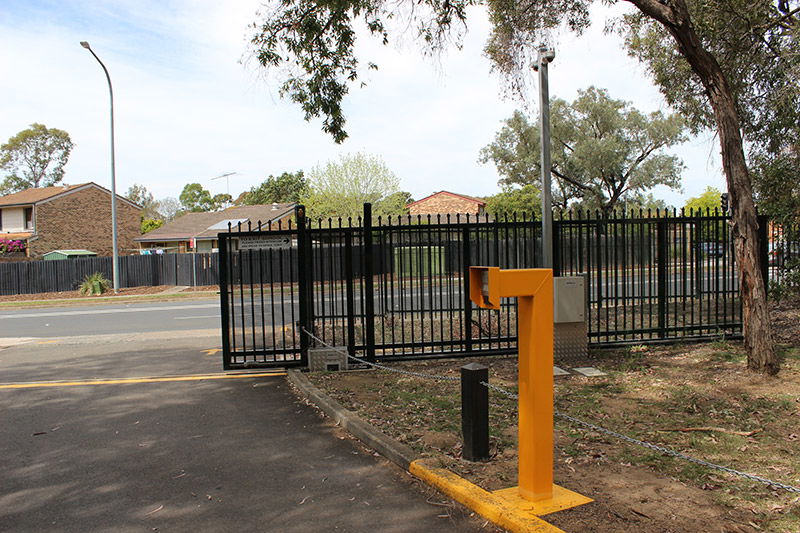 • Cantilever Gates.
A cantilever gate system is one where a sliding gate is lofted over the traffic area by being counter balanced at its mounting point. There are a number of benefits over the traditional track style with the obvious one being "no track" which equals "no trip hazards". The trade off is the requirement for greater runoff area as a cantilever requires approximately 30% greater runoff room.
You have two choices of system being the "track system" and the "rail system" which tends to be a little more rigid over large openings. The advantage of a sliding cantilever gate is that you do not need to install track work such as uneven surfaces, entrances with heavy foot traffic etc. The smooth nature of cantilever gates makes them ideal with automation, very reliable and low maintenance.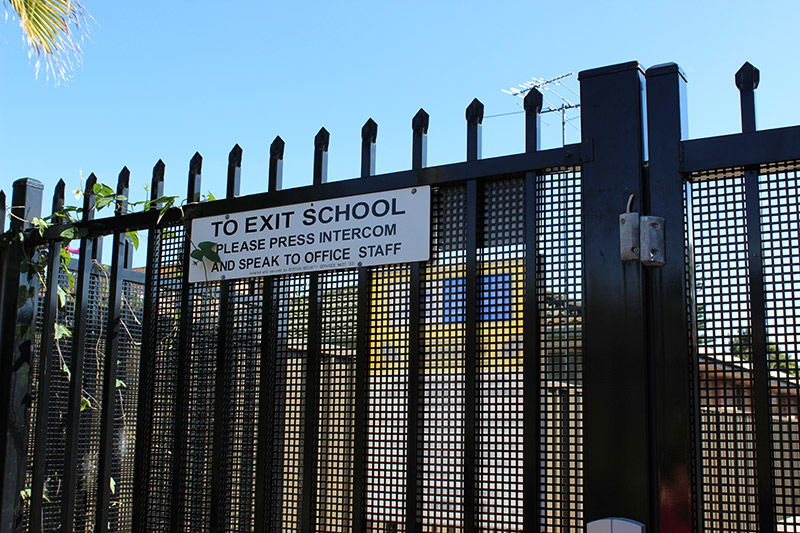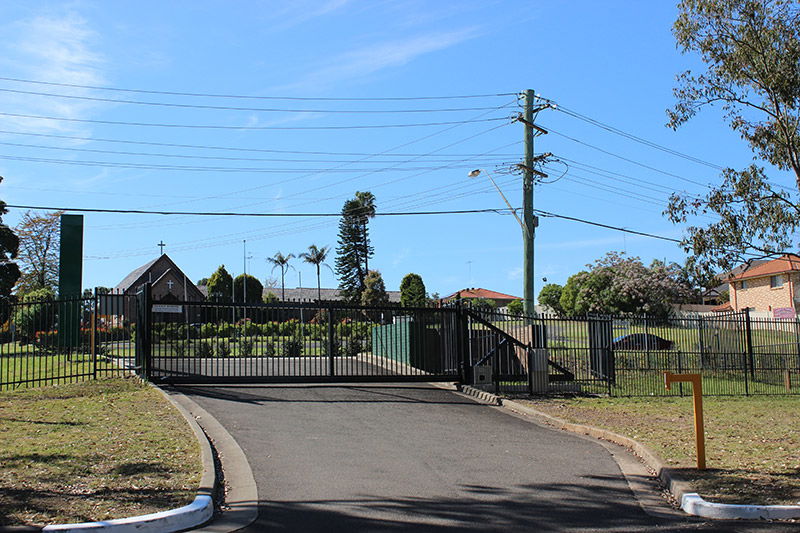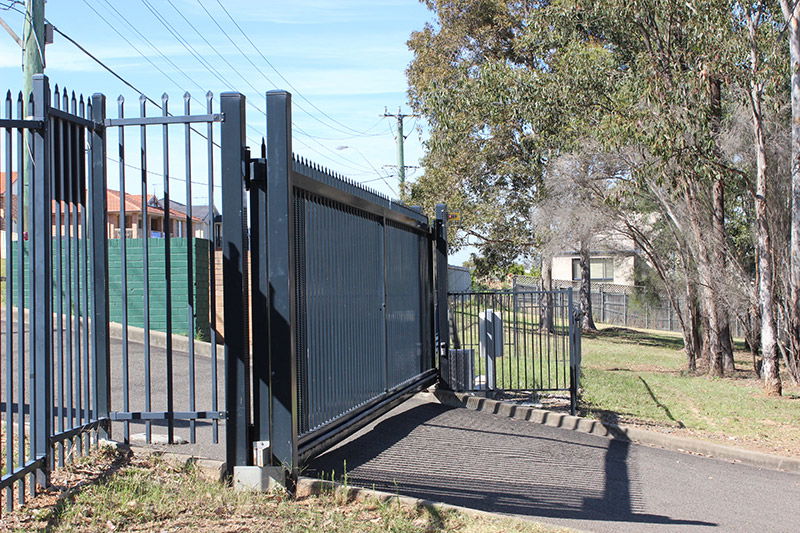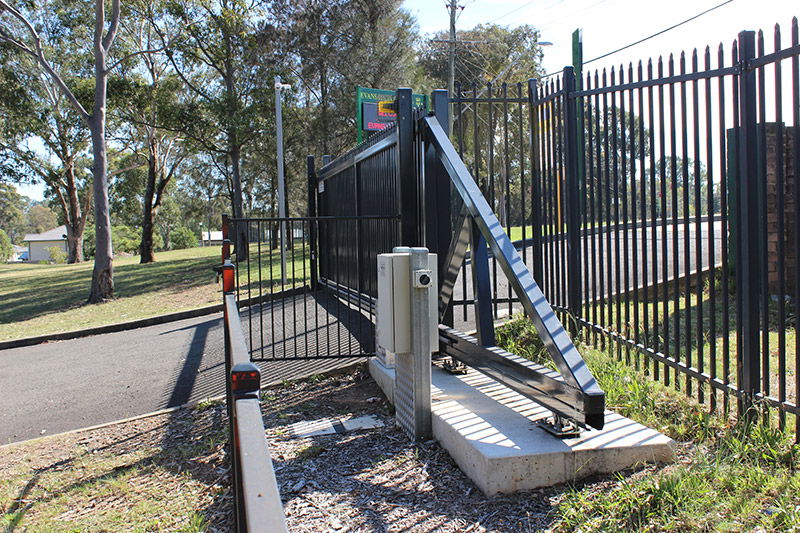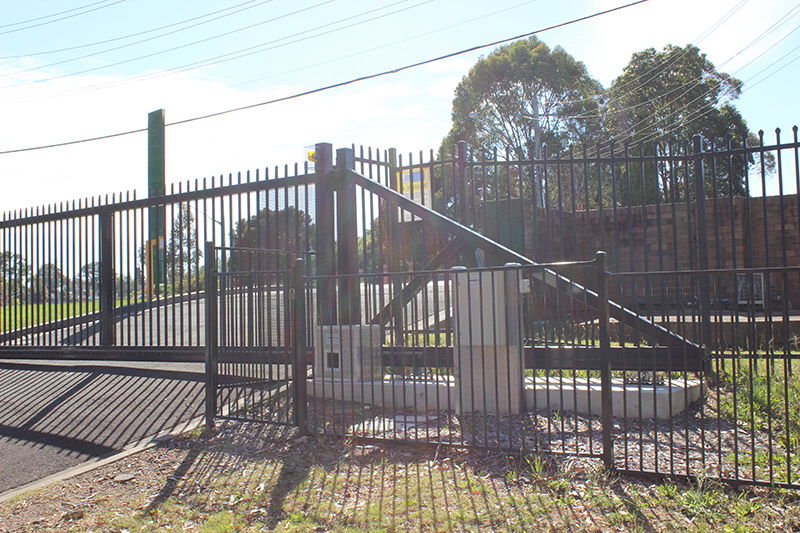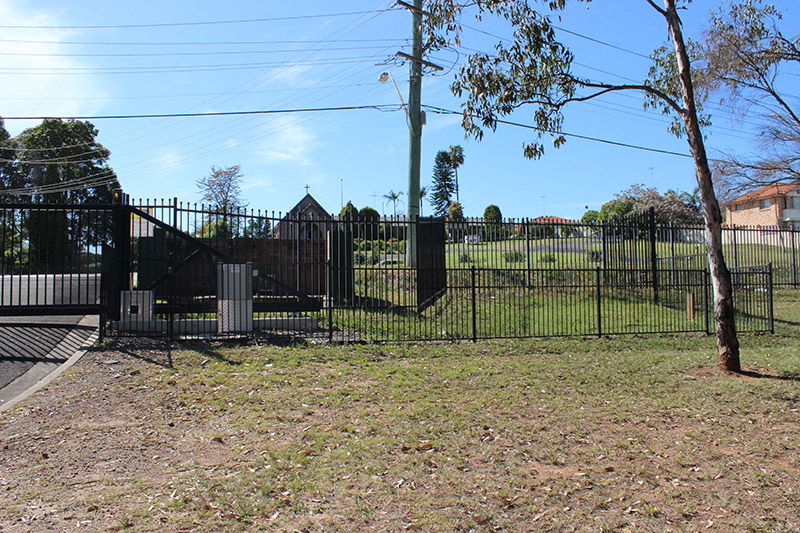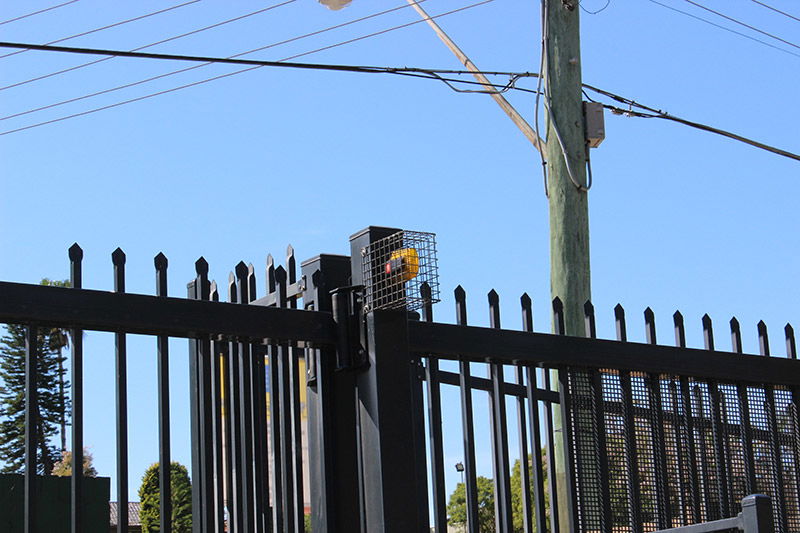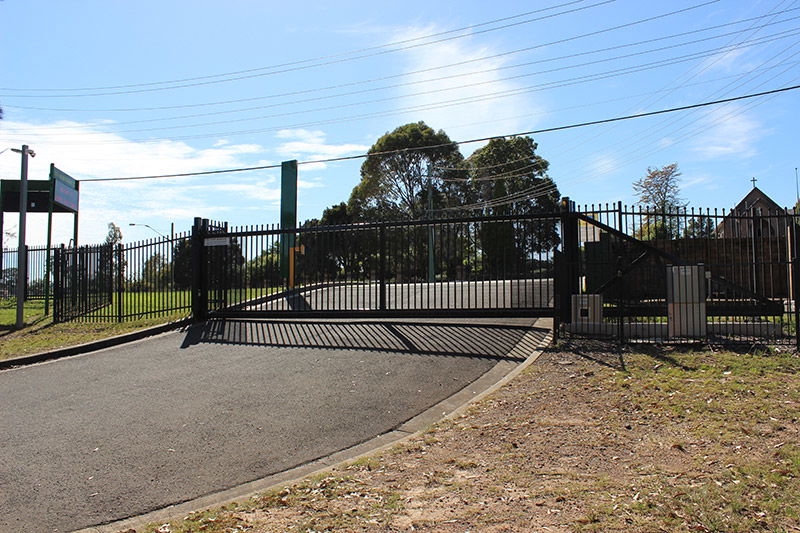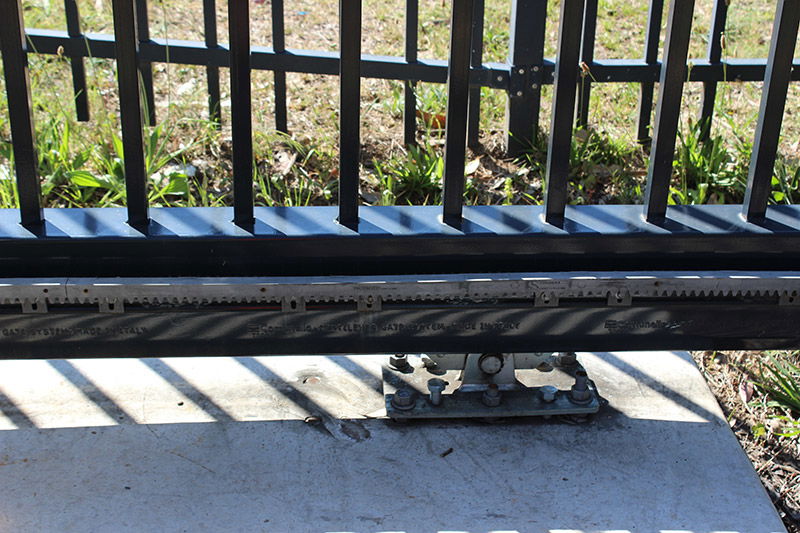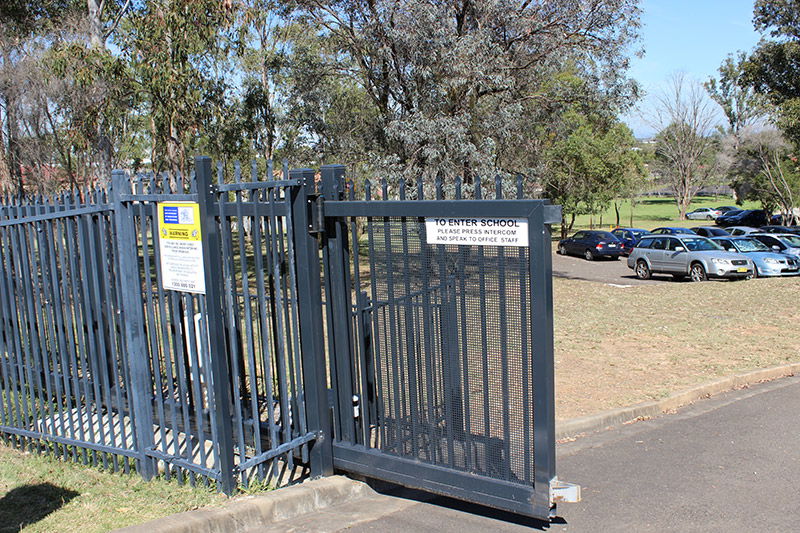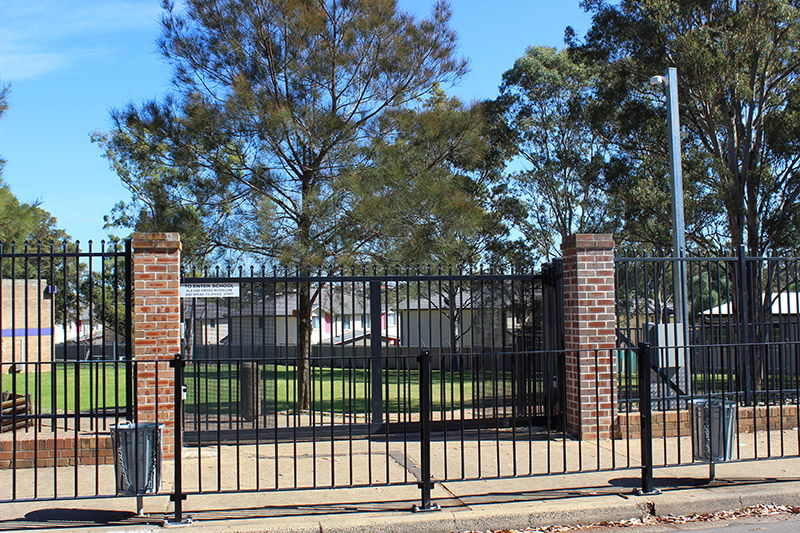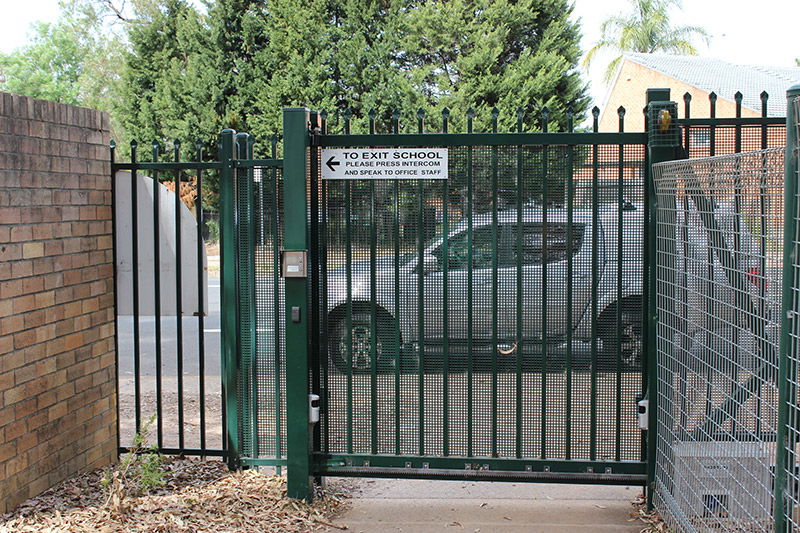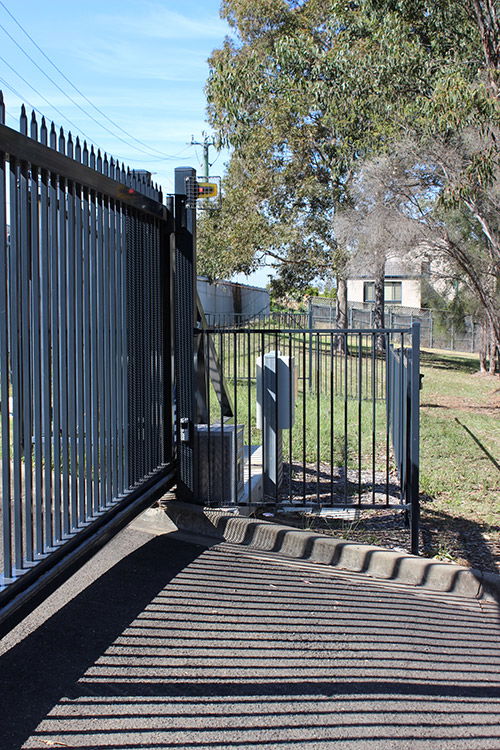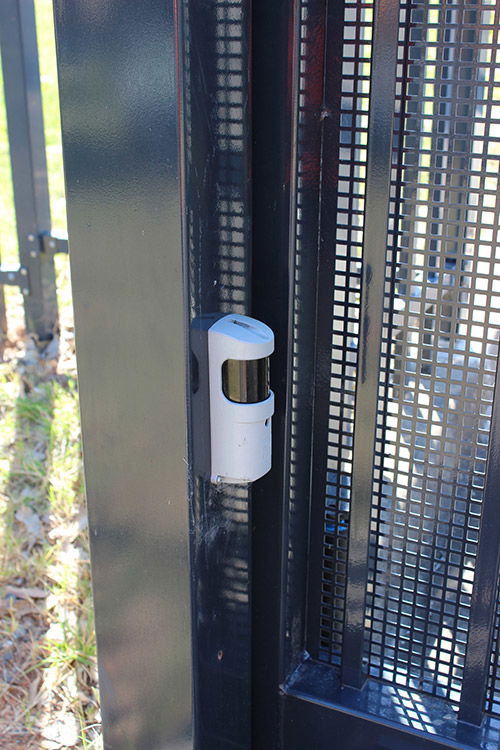 • Entry Locks.
Electric strikes are a common component within electromechanical door systems. They are an electronically controlled method of remotely locking and unlock gates, doors or anything you can imagine and are characterised by speed, durability and longevity. Boston can supply and install electric locks with integrated control through your alarm system, your emergency lock down or evacuation system, your intercom or a manual push button control panel.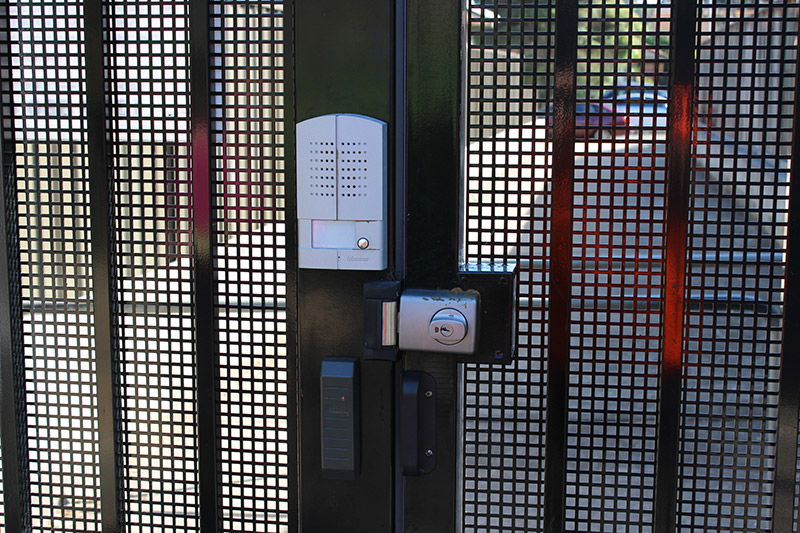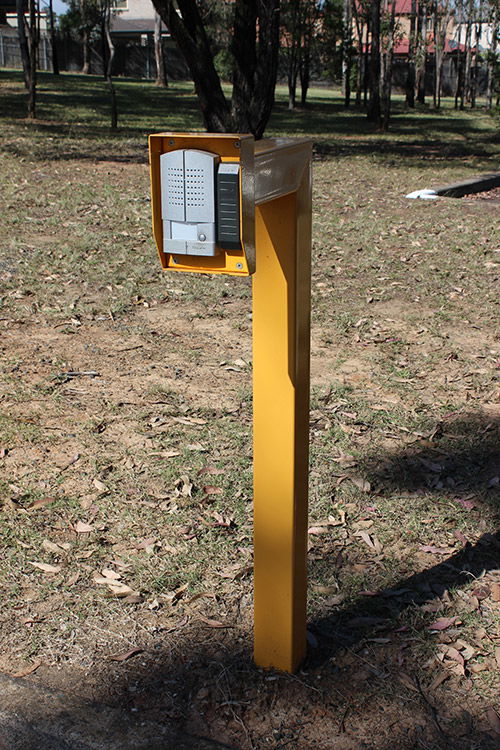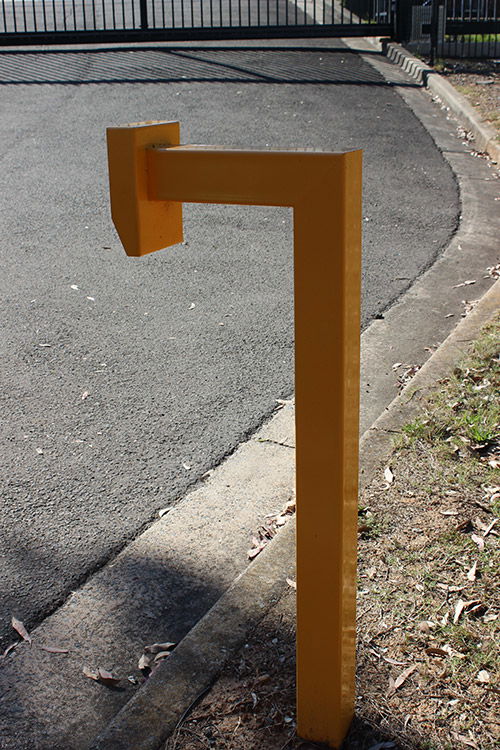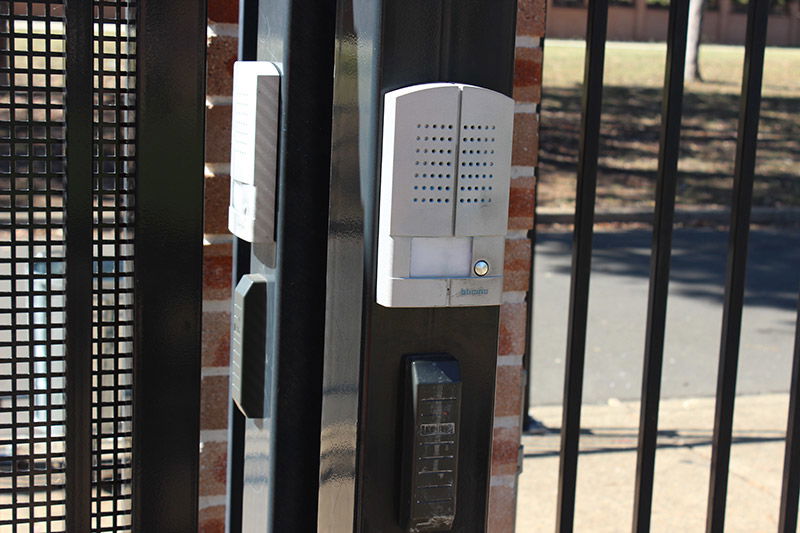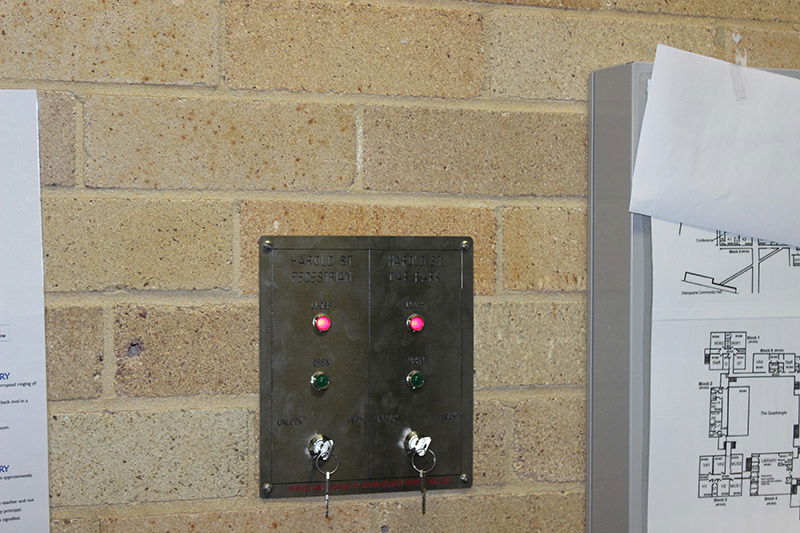 • HID Card Readers.
Card readers are an easy way to manage access for staff, after hours renters, or any other authorized visitors. A credit card sized HID card is issued, and by swiping the card near the reader, entry or exit is achieved through the electrically locked entry point. If connected through the security system, full logging of authorized entry is available, as well as limited access to designated areas.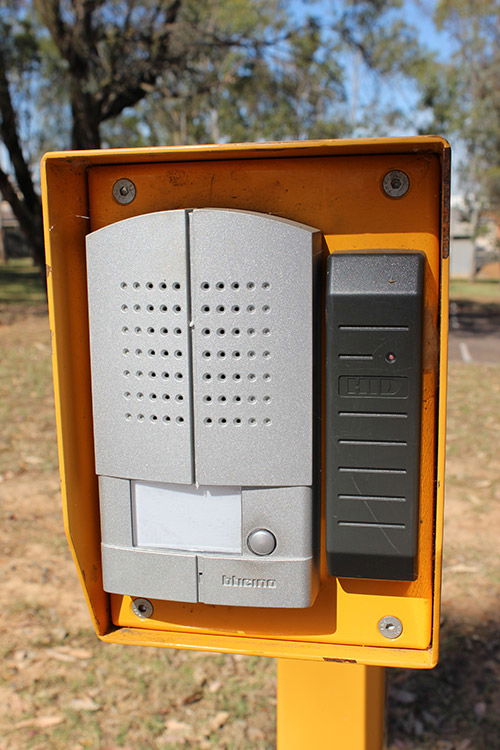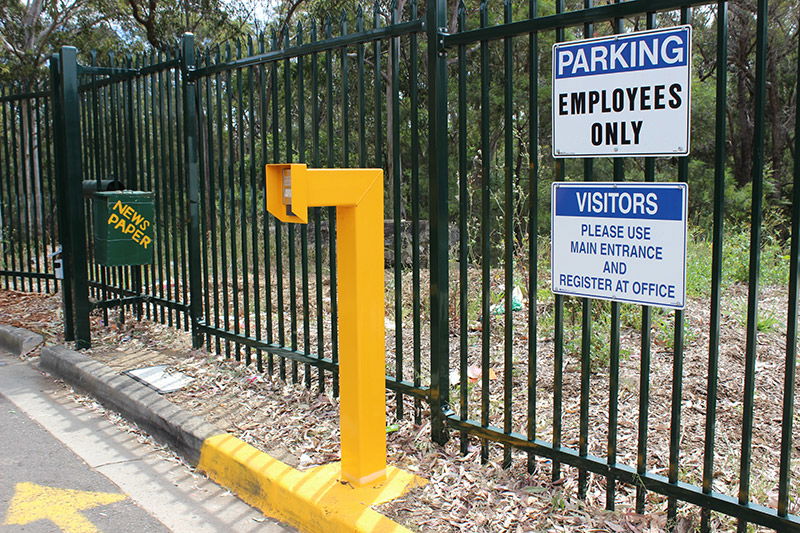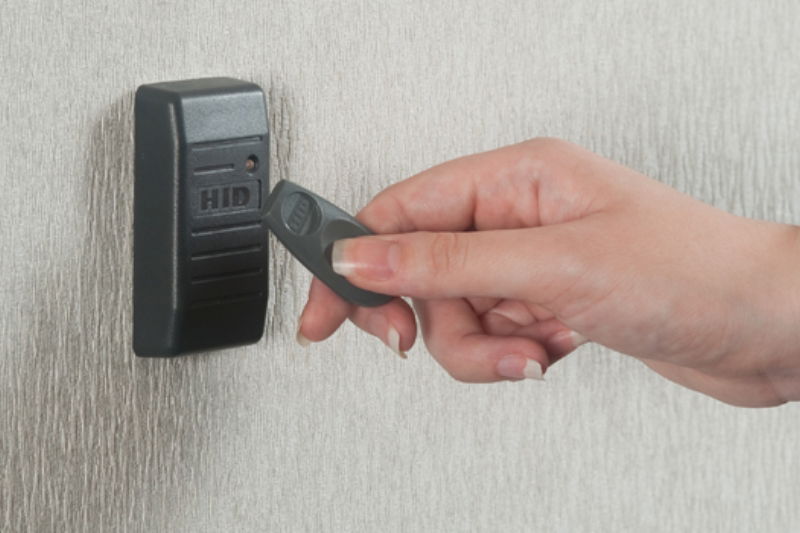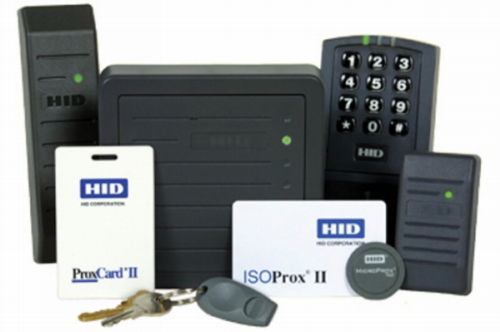 • Intercoms.
Simple audio or complete audio and video intercom systems are available. From a single intercom to the front gate, to a complete communication system to every classroom and playground area, Boston can install and integrate the system you need. Combined with emergency lockdown calls, cameras and electric locks and gates, the administration staff can observe and grant access from front gate to office, with the convenience of a fully integrated intercom and access control system from their desk.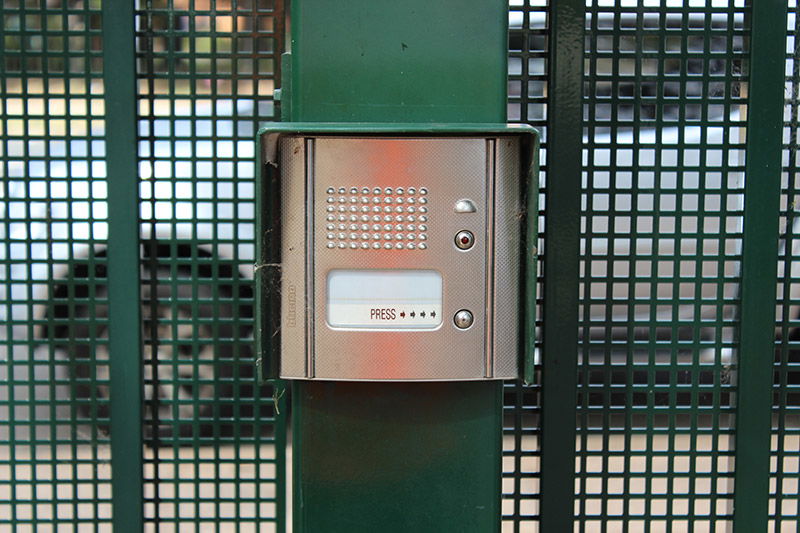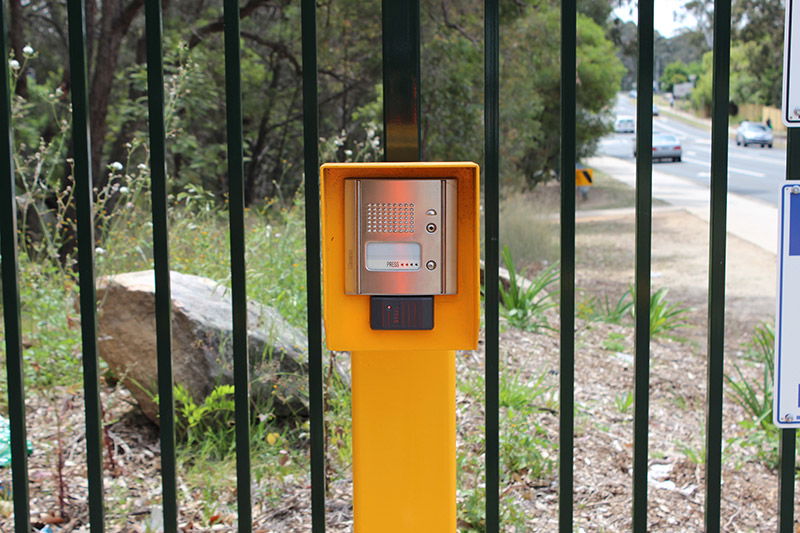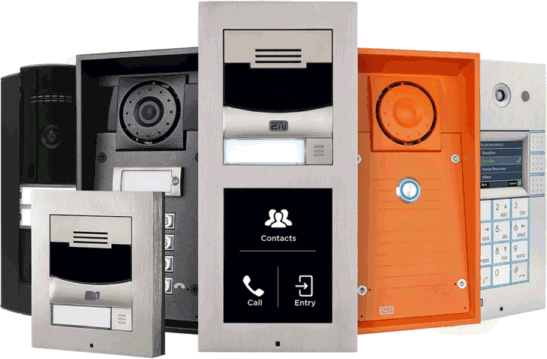 • Lockdown Panels.
Locking down a school means to contain teachers and students inside the school in a designated area such as a classroom or hall.
High school principals are also trained to conduct a lockout in response to a threat from outside such as a nearby police operation that might affect the school. Perimeter gates and doors are locked, allowing schooling to continue.
Boston has complete lock down, lock out, emergency evacuation and fire duress systems that are very simple to use, and can be custom built to your individual needs.




• Evacuation Panels.
A simple to use panel that can control access to your school, including lock downs, lock outs and evacuation conditions with the press of a clearly labeled button. Individual Australian Standards tones and customized personal announcements are included, with the ability to programme event timers and integrate with existing or new Public Address systems.




• Evacuation and Lock Down/Lock Out Buttons.
Simple and clear buttons that can be placed in convenient locations for the use of executive staff. This is the fastest way to control your school environment when you need to address any situation or threat.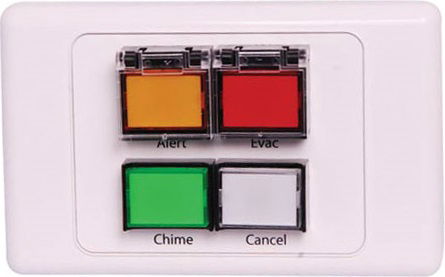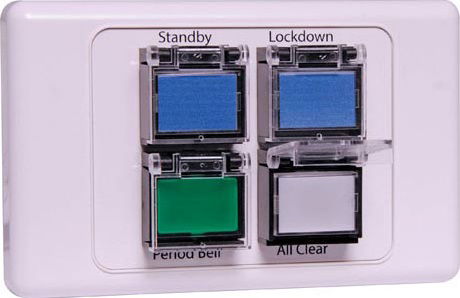 • Announcement Systems.
Public Address systems that range from simple microphone and loudspeaker, to fully integrated emergency systems with pre-programmed announcements and emergency tones.

Announcement Tones We can supply Australian Standards tones, or you can record your own announcements for any of these announcements.

"Alert Sound" this is as per the OLD AS2220 tones however it is allowed for use in a new 1670.4 system if staged evacuation is required.
Alert Sound.mp3

"Evacuation & Voice" is the old AS220 Evacuation tones.
Evacuation & Voice.mp3

"Verbal Tones" are the new AS1670.4 ISO T3 tones with standard voice messages.
Verbal Tones.mp3

"Verbal 118" is the new AS1690.4 ISO T3 tones with standard voice message and extra instructions "evacuate as directed" incorporated.
Verbal 118.mp3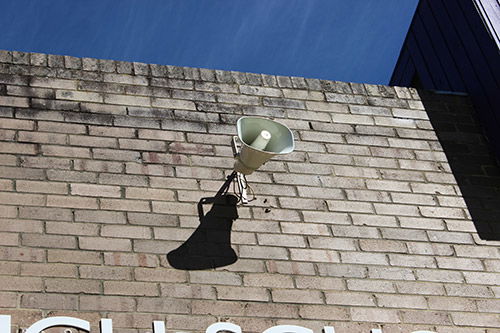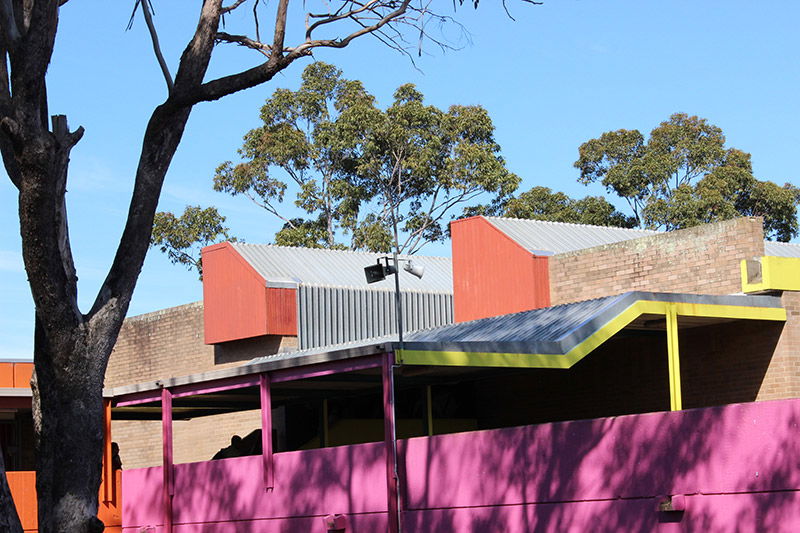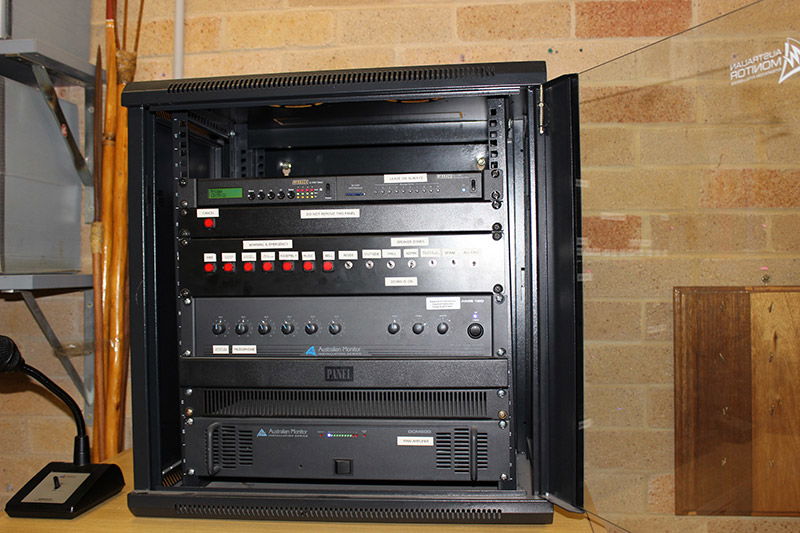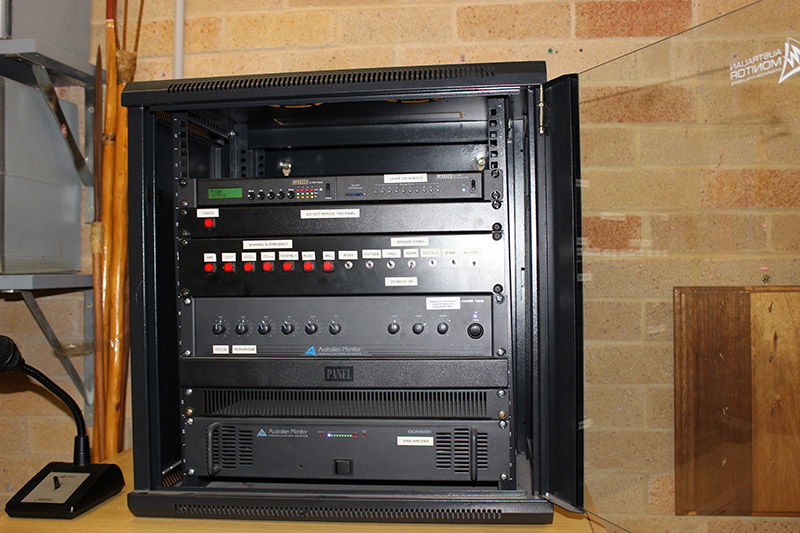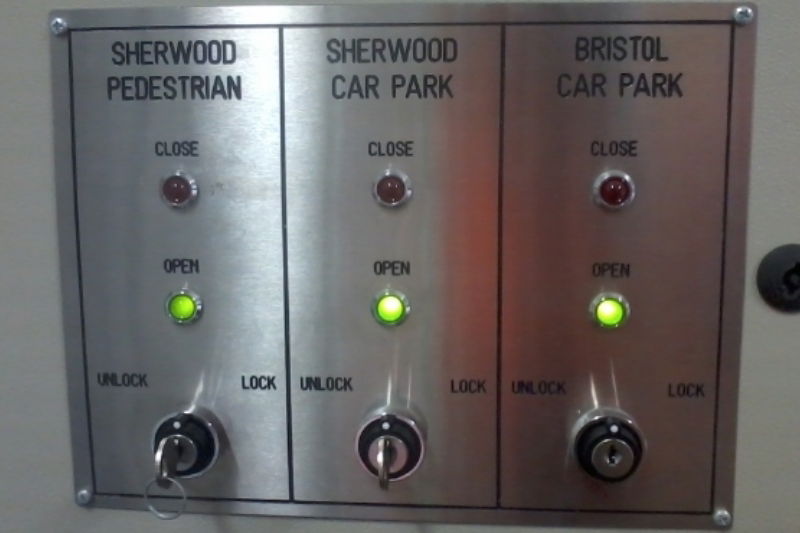 • Integrated Mobile Applications.
With a press of the button on your WiFi enabled Smart Phone, you can control emergency announcements, place the gates and doors into lockdown or lockout, and view the status of security systems from wherever you have network access within the school.